Church of the Holy Apostles
The Episcopal Church of the Holy Apostles is a small congregation with a large heart, conveniently located at 26238 N IL RT 59, in Wauconda, Illinois.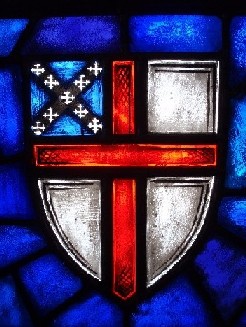 The Episcopal Church is part of the world-wide
Anglican Communion
, a complex and diverse body of over 80 million Christians, spanning the globe in over 160 countries. You can find an Episcopal Church in each of the 50 United States, and in serveral overseas locations. As stated on the
Visitor's Page
of the website of our National Church Headquarters in Washington, DC, "The Episcopal Church strives to live by the message of Christ, in which there are no outcasts and all are welcome. Walking a middle way between Roman Catholicism and Protestant traditions, we are a sacramental and worship-oriented church that promotes thoughtful debate about what God is calling us to do and be, as followers of Christ."
No worshiping community is the 'right' fit for everyone, but this worshiping community might be the 'right' fit for you. Come and see! You will be most welcome.